A life of Lies
A life of Lies is going to be about a girl named Grace, whose mother is murdered. As her father and her are going through her mother's stuff, Grace decides to see if there anything under the bed. After taking out the stuff, she finds a little hidden trap door, that contains her mother's belongings. With the help of her best friend Aaron, she finds a key on her mother's jewellery box. She finally opens the door and takes out her mother's dairy. From there she finds out about her mother's past and how she had two different lifes. One with Grace and her father and the other with someone else.
The story will have hints of her and her best friend's Aaron's (who later turns out to be Grace's step brother) relationship getting deeper and more than friendship.
Powered by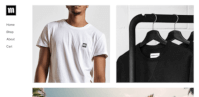 Create your own unique website with customizable templates.